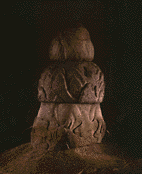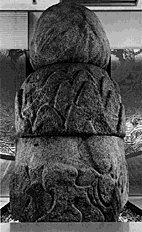 construction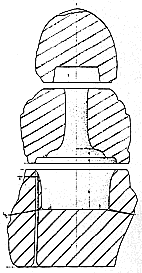 chart showing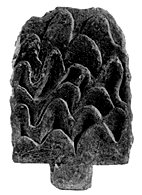 Mountain ridge carved in relief on support for halo behind the Kudara Kannon (Horyuji).
Structure of the Shumisen-seki

Each of the three stones has an inner cavity. Water was drawn up through the bottom, stored inside the lower stone. and made to spurt out on four sides from miniature holes.
The center stone is not directly connected with the lower one. and [t appears that there was originally another stone between them. Also, from the structure of the bottom surface of the lowers stone. we can surmise that it originally had another stone beneath it.